Apple is officially holding its next launch event in New York City on October 30, and we fully expect the iPad Pro 2018 and new MacBooks to launch then.
Specifically, the launch event will be at the Brooklyn Academy of Music's Howard Gilman Opera House, according to an invite sent to TechRadar and other media outlets today. 
The Apple launch event will take place that Tuesday at 10:00am EDT. The tag line for this 'Special Event' is 'There's more in the making.' We suspect, but haven't been able to confirm yet, that this Apple event will be live streamed.
Interestingly, OnePlus is supposed to hold its OnePlus 6T launch at the same time. We've reached out to OnePlus to see if it'll stick to its original schedule.
Image 1 of 12
Image 2 of 12
Image 3 of 12
Image 4 of 12
Image 5 of 12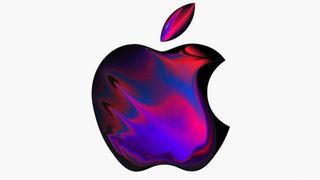 Image 6 of 12
Image 7 of 12
Image 8 of 12
Image 9 of 12
Image 10 of 12
Image 11 of 12
Image 12 of 12
A different image for every outlet?
Interestingly, we've noticed that each media outlet – as far as we've seen, which you can peruse above – was sent a uniquely stylized Apple logo as their invite. However, the tag line remains the same.
We're not quite sure what this says about the launch event, if anything at all. It could reveal Apple's intent to keep its invitations to which outlets straight, or maybe the fact that Apple has a lot of unique products to launch on October 30.
Or, maybe the Apple logo doodles were all created on an iPad Pro. That seems more likely than not. Adobe did just announce that full Photoshop is coming to the iPad.
Looks like a large variety of designs going out for these invites for the (likely) iPad Pro launch (thanks to @stuartmiles @caro_milanesi @tldtoday @MKBHD @panzer for alternatives…) pic.twitter.com/aA3ihLr8q6October 18, 2018
Here's what we expect
We're due to see the new iPad Pro 2018, which would be the 3rd generation iPad Pro to launch. The first version came out in 2015. Current iPad Pro rumors consist of a bezel-reduced design and TrueDepth camera.
The 12-inch MacBook 2018 needs an update, too. We saw an improved keyboard in the refreshed MacBook Pro 2018 in the middle of this year, but not for Apple's thin-and-light laptop. A 12-inch MacBook specs update and keyboard that protects us from crumbs is worth waiting for if you're in the market.
There's an outside chance we'll see the MacBook Air 2018 give us the redesign we've been waiting for at an entry-level price. Of course, that's been an expectation for every Apple launch event for the last year-and-a-half.
Finally, Apple has stayed mum about the AirPower and AirPods 2 – the one with a wireless charging case. If they're going to launch either in 2018, this is the event to do it at.